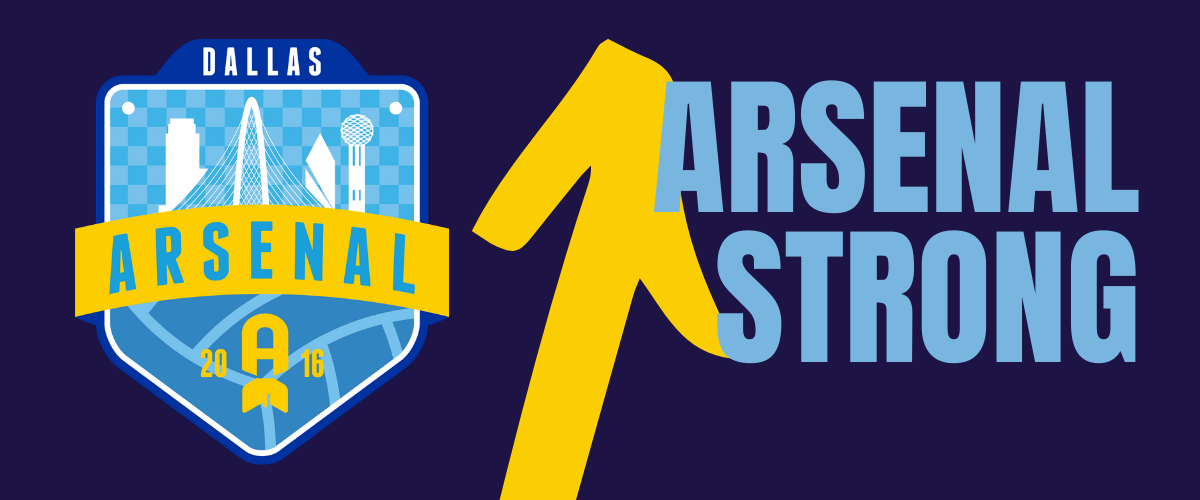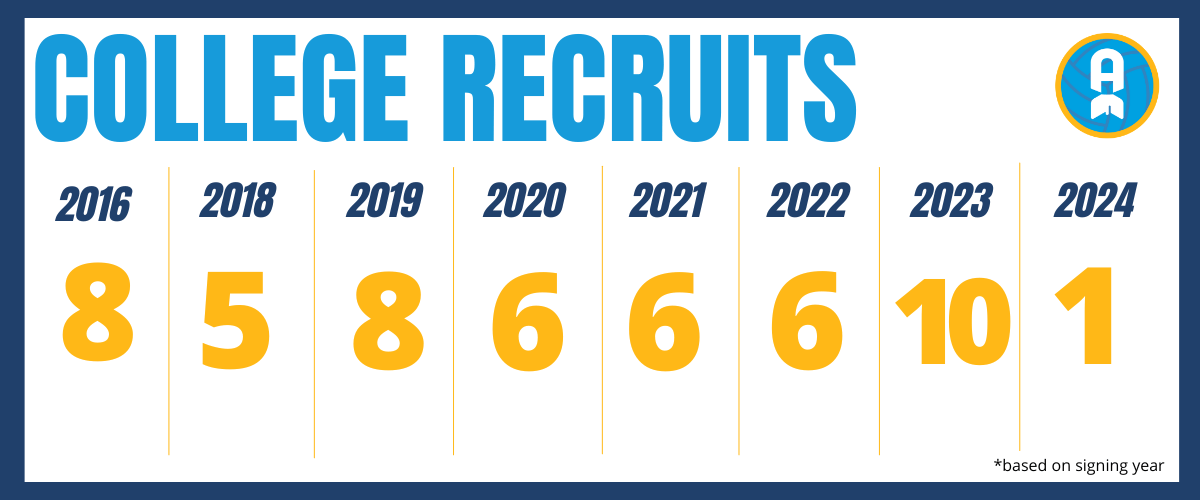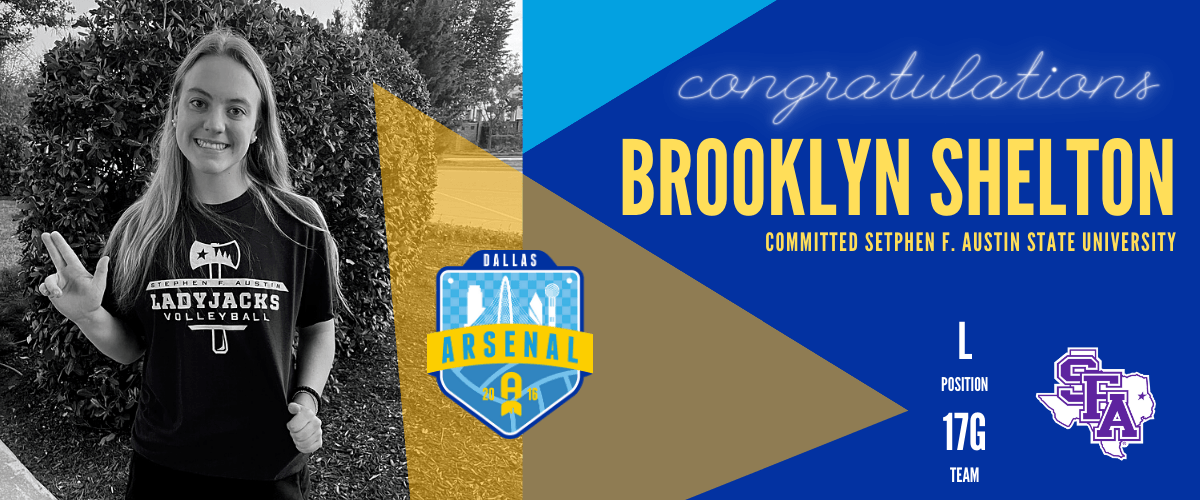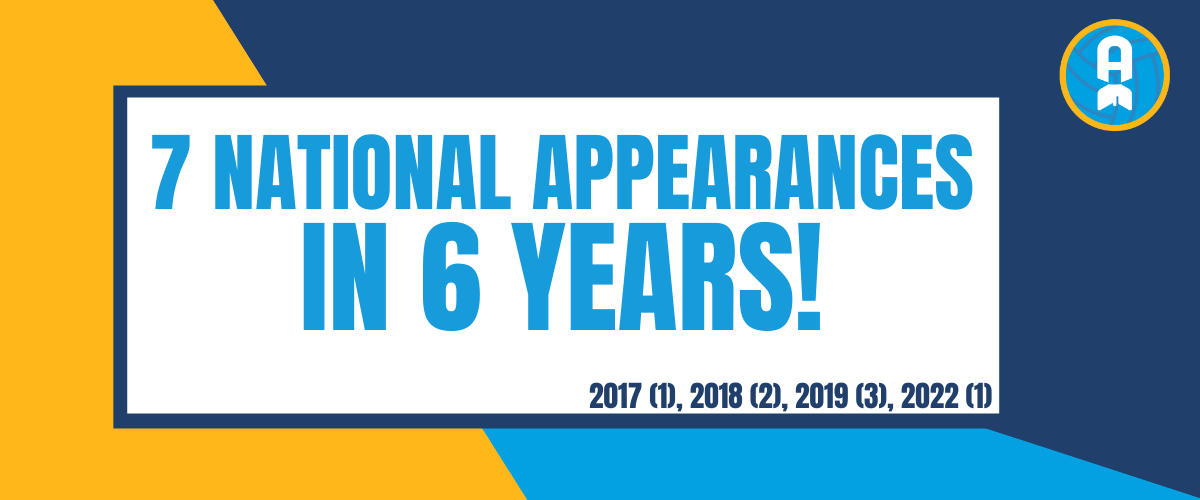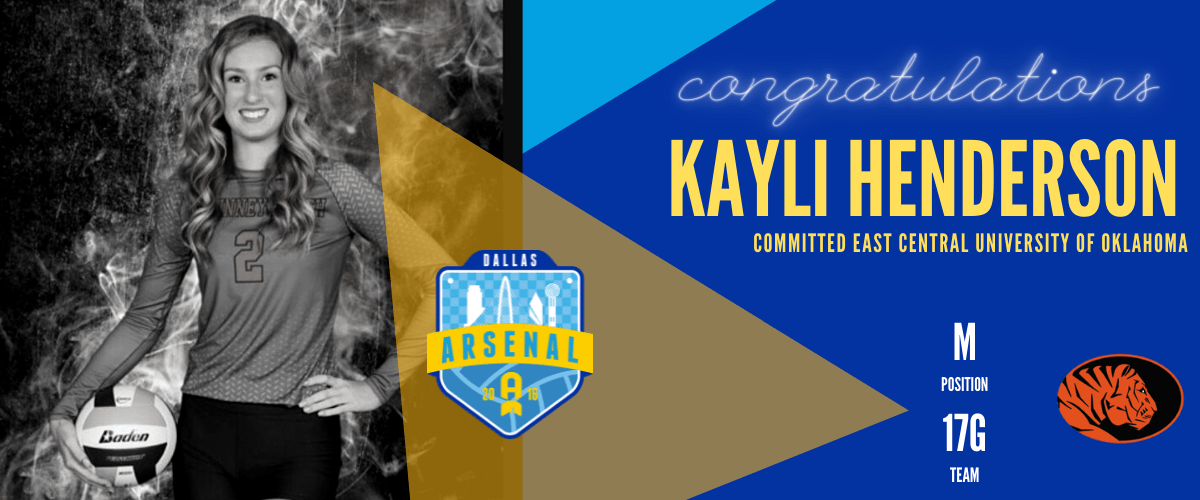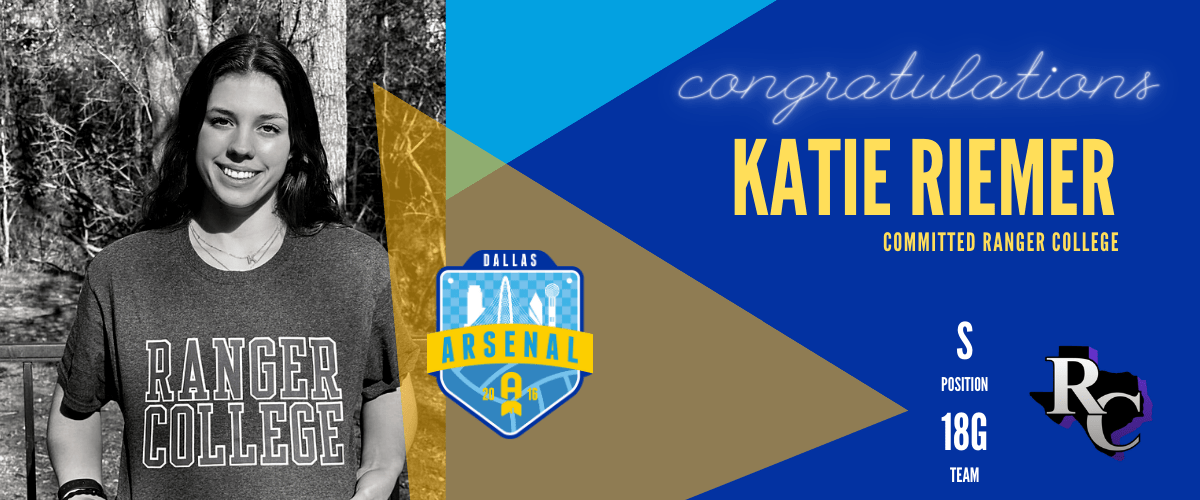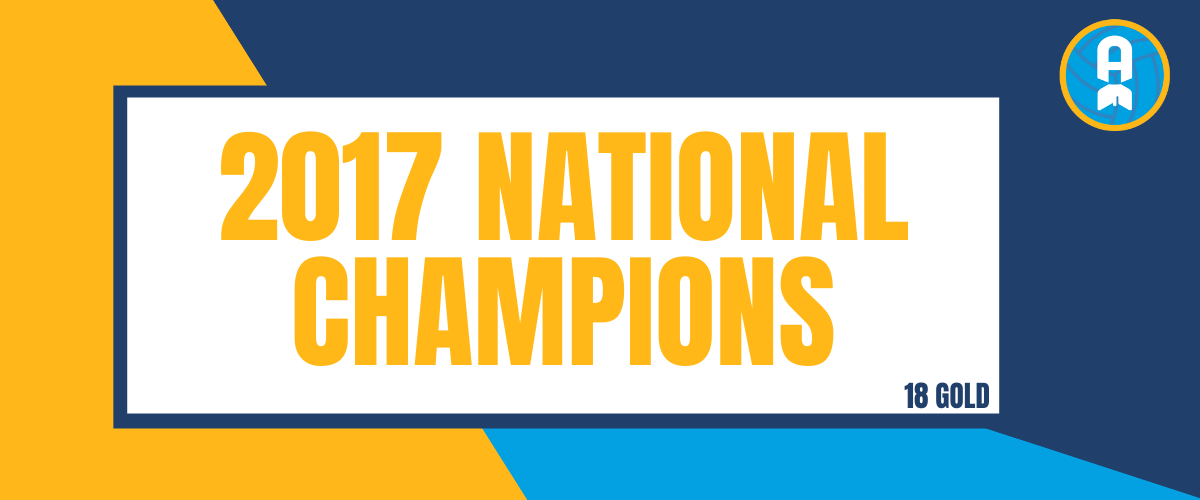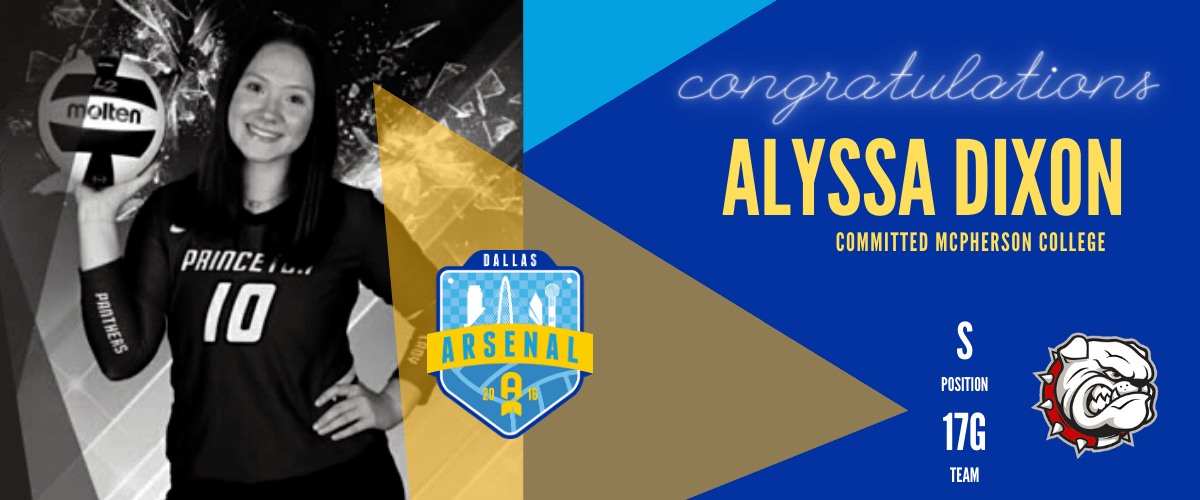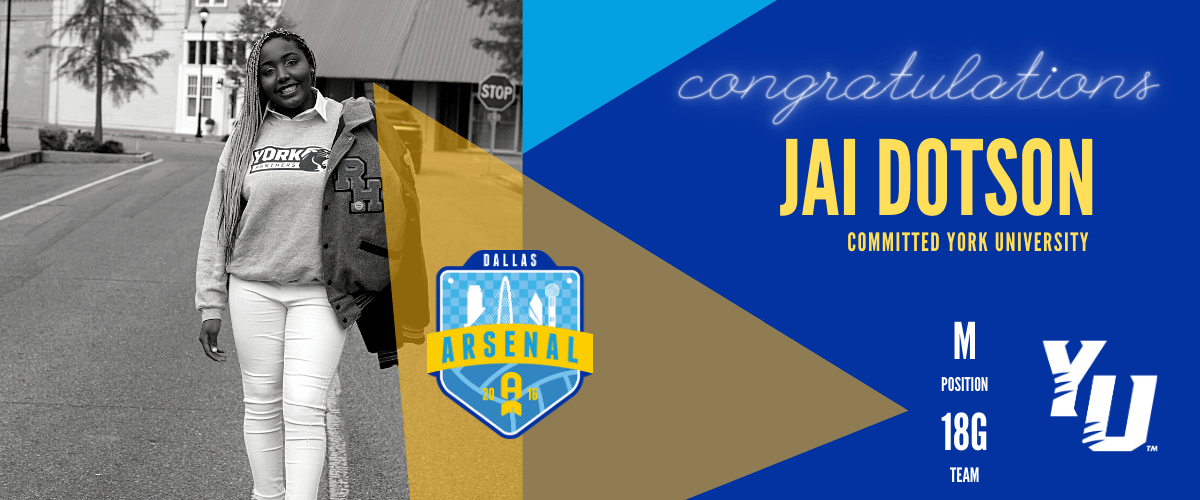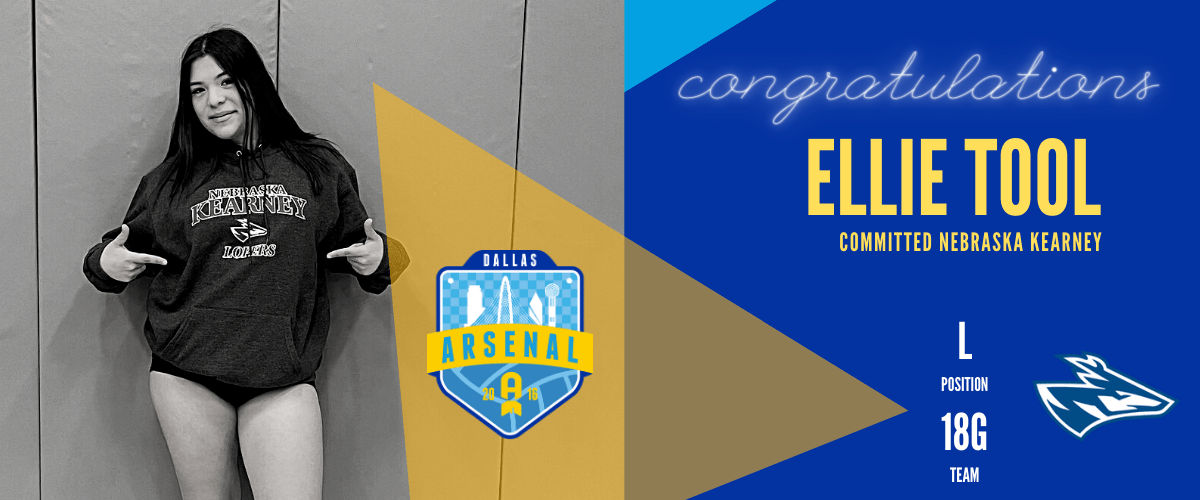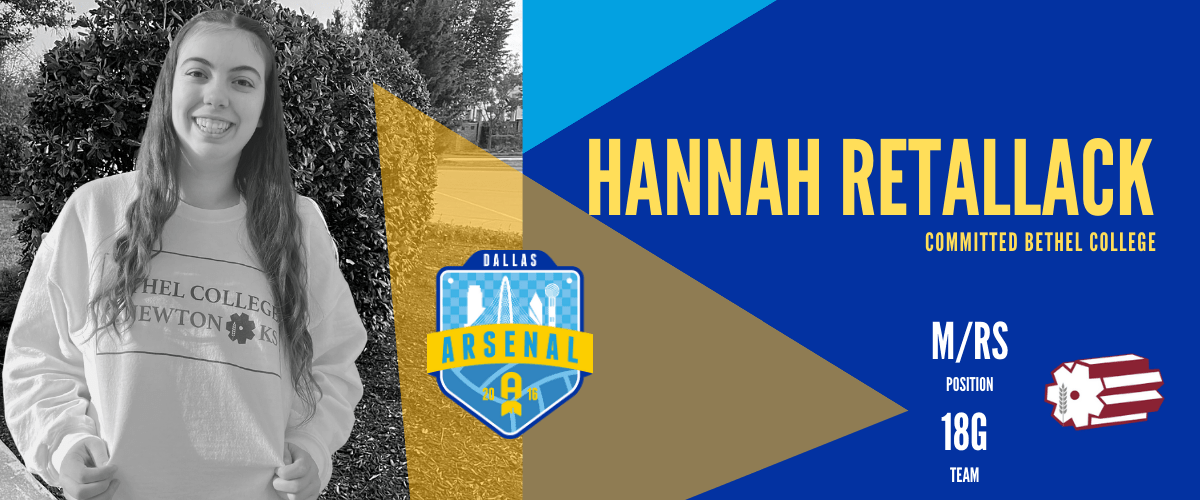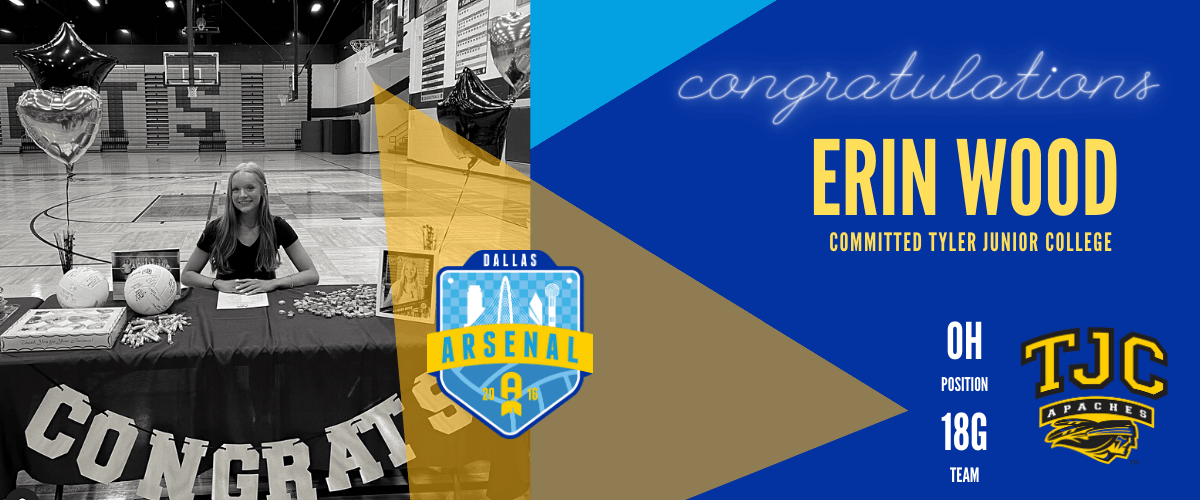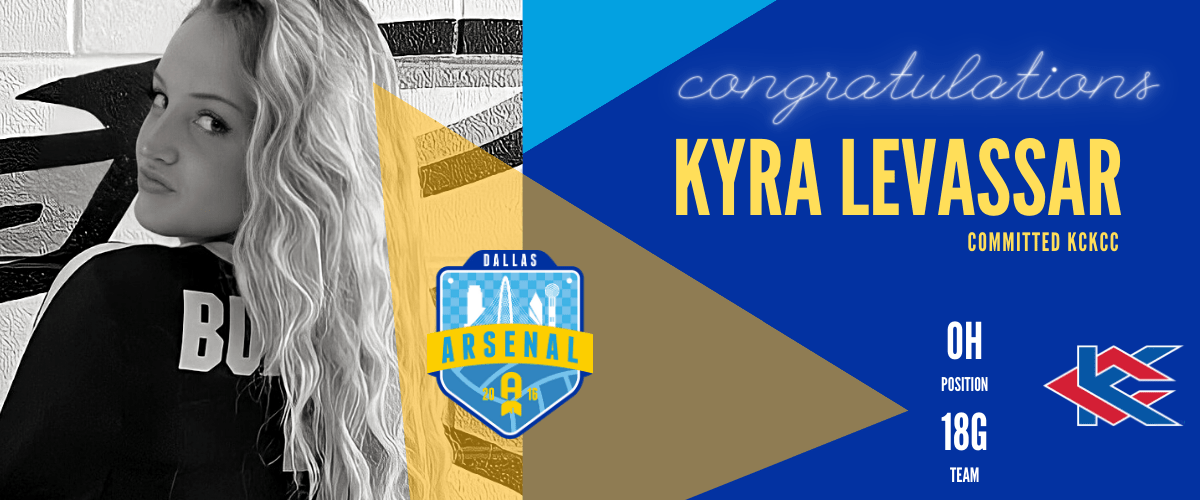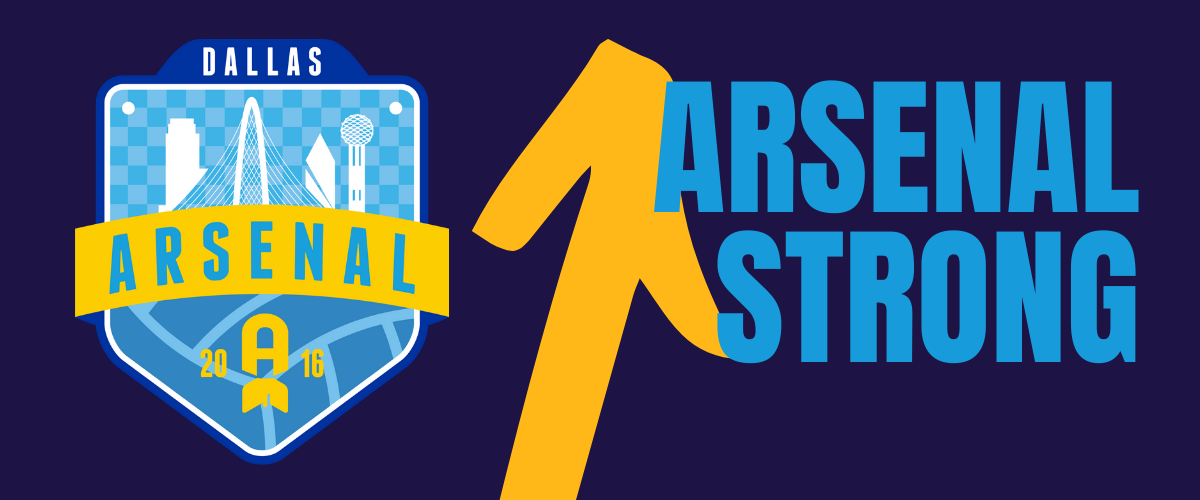 Congratulations-Emma Simpson
Congratulations- Emily Castleman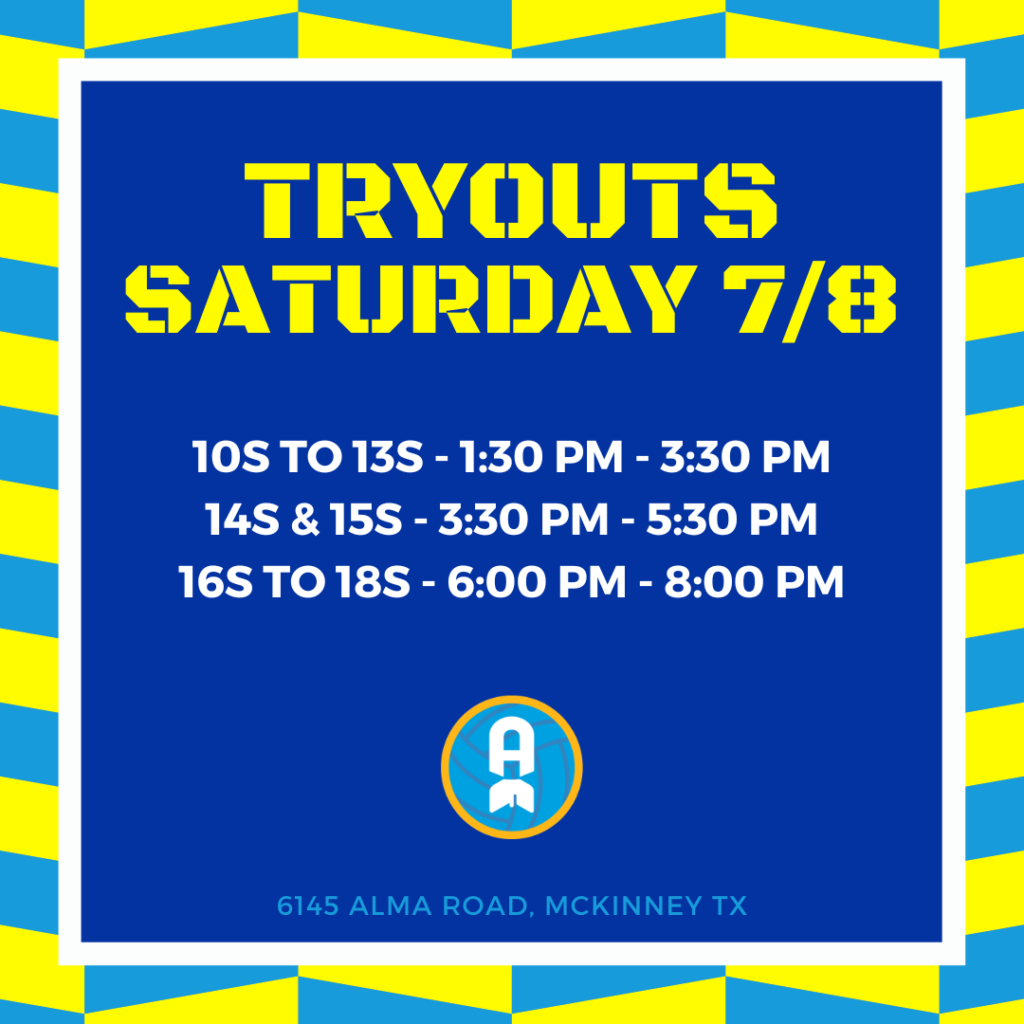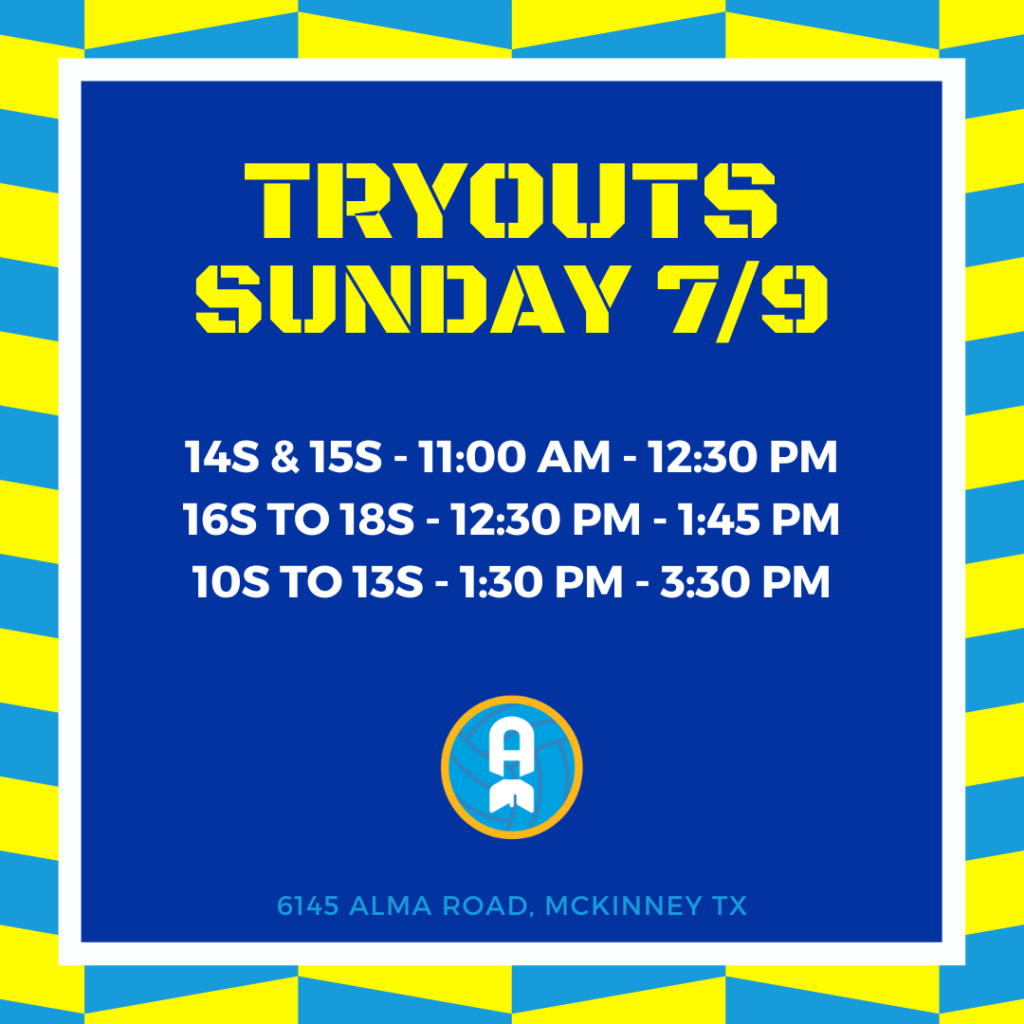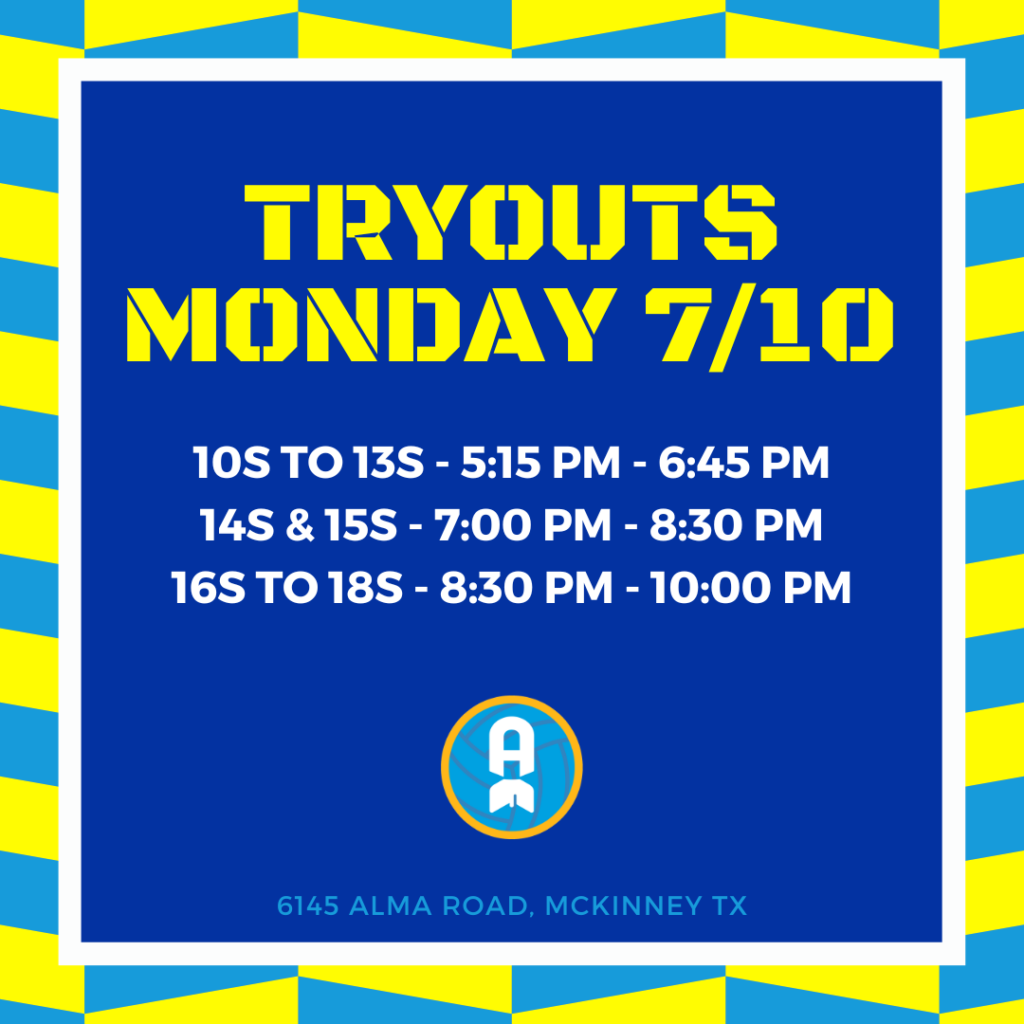 North Texas Region 2023 Tryout Information
Per the Junior Participation / Competition Handbook: The Evaluation Window for the upcoming USA Volleyball season shall start on the first Saturday after the last day of competition for all age groups at USAV Volleyball Girls Junior National Championships. For all USA Volleyball age groups, the acceptance date is on the Tuesday after the evaluation window begins.
Girls Junior National Championships ends Thursday July 6th
Evaluation Window for all age groups opens Saturday July 8th*
Acceptance date for all age groups starts Tuesday July 11th*
*These are the intended dates for 2023. These are subject to change should issues or requirements make that necessary.
---
2023-2024 Season Age Definitions
18 and Under: Players who were born on or after July 1st, 2005 or are high school students in the twelfth (12th) grade or below during the current academic year and are 19 years of age or younger (born on or after July 1, 2004).
17 and Under: Players who were born on or after July 1, 2006
16 and Under: Players who were born on or after July 1, 2007
15 and Under: Players who were born on or after July 1, 2008
14 and Under: Players who were born on or after July 1, 2009
13 and Under: Players who were born on or after July 1, 2010
12 and Under: Players who were born on or after July 1, 2011
11 and Under: Players who were born on or after July 1, 2012
10 and Under: Players who were born on or after July 1, 2013
9 and Under: Players who were born on or after July 1, 2014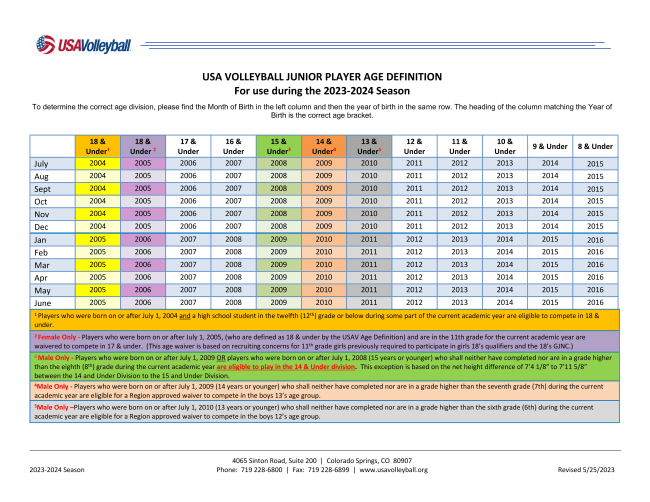 ---